Ask Powerful Questions

CREATE CONVERSATIONS THAT MATTER
In a world where answers are cheap and assumptions are dangerous, Chad is here to share how the questions we ask matter more than ever.
Chad runs energizing workshops and keynotes for some of the smartest leaders and educators on the planet to equip them with this essential skill. 
Ready to level up your group?
More Effective Communication
Exactly 0% of organizations claim to have a perfect culture of communication, but the decline begins the moment you stop working to improve it 
Increased Psychological Safety
Research done by Google and Harvard uncovered that the #1 indicator of a high-performing, innovative team is the degree psychological safety and trust in that group
Tangible Tools & Takeaways
Chad shares concrete, practical strategies that make a difference right away—not hard-to-apply philosophy lessons
📗 Note: All Ask Powerful Questions workshops and keynotes are available in virtual and in-person formats. Hybrid sessions where Chad "beams in" to your group are especially popular.
Who Is This Package Right For?
Organizations who want to communicate more effectively and intentionally
Leaders who want to strengthen and invest in building a culture of trust on their teams
Learning and development professionals who want learning designed for contribution—not just consumption

If you're a leader who doesn't believe in investing in their people's growth (personally and professionally)
If you are someone that doesn't understand the massive impact that the culture of communication has
These sessions are not for people who are content to continue with the usual "sage on the stage" style of meetings, presentations, and events. 
What can you expect from a session with Chad?
Energizing experience that your people won't groan at
Collaborative design to customize sessions to your group goals
Fresh ideas and shared language that will become part of the fabric of your organization
Tested yet tailored content and exercises trusted and enjoyed by the smartest leaders and educators on the planet
Momentum meetings and follow-up to ensure sustained impact long after the main event
Interactive Ask Powerful Questions workshop or series tailored to the needs of your group
A collaborative design call to totally tailor your session to your group
A momentum meeting after your workshop(s) to discuss next steps
A prep and a follow-up video to set the expectations and really get your group excited.
0 Powerpoint Slides (always a crowd favorite 👍)
Whether you are looking for one high-impact keynote or workshop, a series of sessions to develop your leaders, or a long-term partner to help shift the culture of communication, we have 3 levels of partnership. 
Just click below to reach out to discover which Tier best fits your needs and available budget.
What Clients Say About Chad Afterwards
"Honestly, if I hear one more, 'Chad is the best presenter I have ever seen!'
You knocked it out of the park and my people are speechless."
Jeremy | Senior Manager, Enterprise Learning
"One million thanks for the great opportunity you provided us with to change, optimize, and challenge the way we communicate. It's been one of the key learning experiences I've had in my J&J life!"

Nikos Patragas | Manager
Who's leading this session, anyway?
Chad Littlefield, M.Ed.
Co-founder & Chief Experience Officer
Chad Littlefield is the co-founder and Chief Experience Officer of We and Me (www.weand.me)—an organization whose mission is to make connection easy. Leaders and educators call Chad when they want to amplify connection, belonging, and trust in their organization. Forbes calls Chad a "global expert on asking questions that build trust and connection in teams."
He is a TEDx speaker and creator of the Connection Toolkit, which is now being used to create conversations that matter on campuses and companies in over 80 countries around the world. Chad and his late co-author, Will Wise, wrote Ask Powerful Questions: Create Conversations that Matter, now a #1 Amazon Bestseller. Most recently, Chad launched his brand new, interactive book, How to Make Virtual Engagement Easy.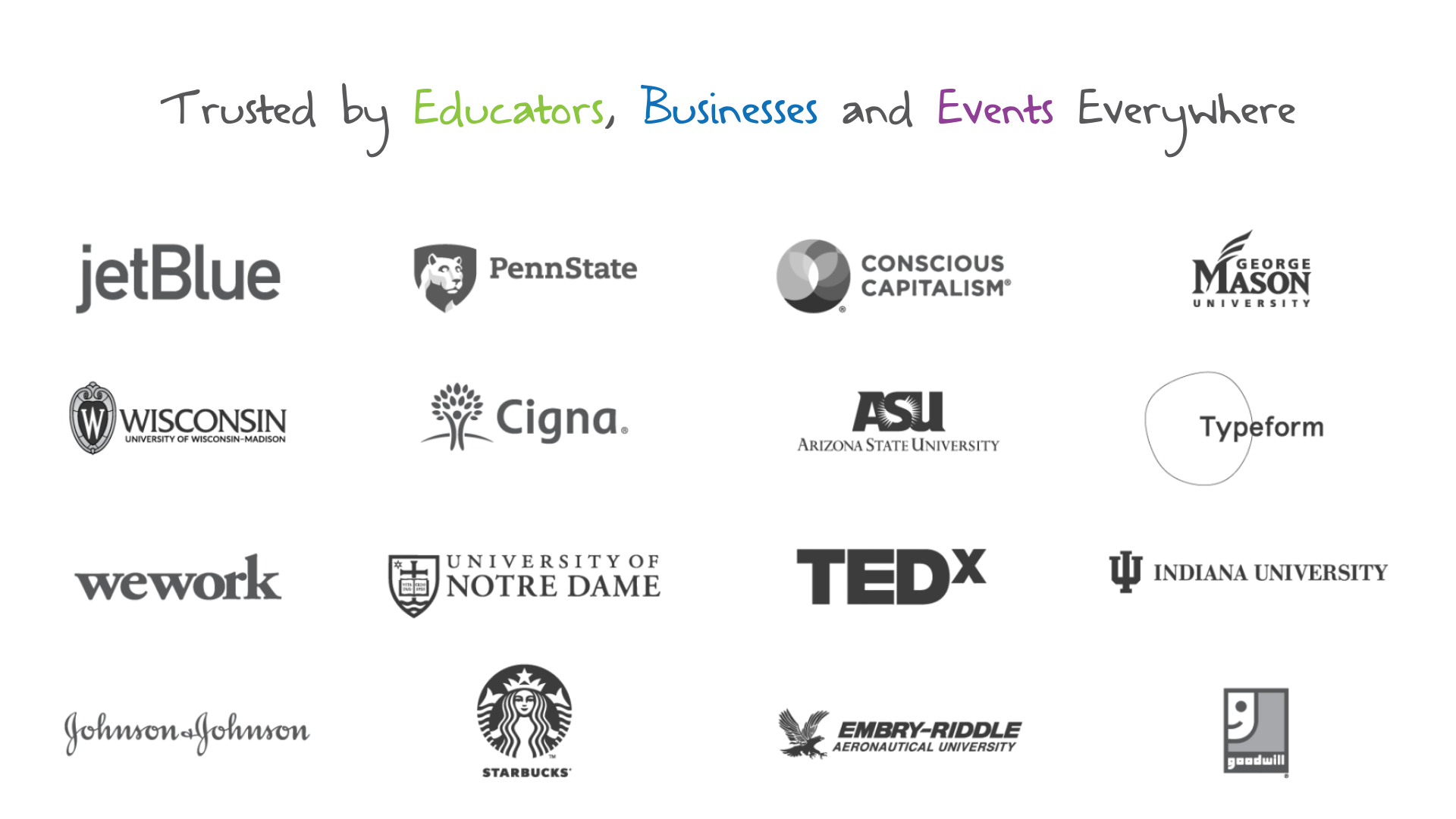 Can I get a preview of the content?
Chad and his late co-author, Will Wise, never loved eating canned food, so Chad doesn't serve it up to your group. Each session is tailored to fit the needs, culture, and timeframe of your group. That said, the content is rooted in the Ask Powerful Questions Pyramid™ (pictured below) which comes from our #1 bestselling book.
Ask Powerful Questions Pyramid™ by We and Me
If you want to meet Chad first and get a tiny preview into the content of a session, you may enjoy his video below on How to Connect with Anyone in 60 Seconds.
Interested in Bringing Chad in to Work with Your Group?
Get in touch with us and we'll respond within 48 hours with additional details, pricing, and availability.