Connected Conferences
Show attendees something unique, meaningful, and deeply engaging. People might come once for the content, but they'll come back again and again for the connection that happens in-between the content. 
Ready to push the envelope with your event?
The Challenge
Most conferences go something like this: thank sponsors, keynote, breakout, panel, lunch, keynote, panel, yawn, and on and on.
The impact is: folks get lots of information. Then they get home without a clue of what to do with it. Motivation fades quickly, and soon we're back to square one.
The "sit and get" or "sage on the stage" model that conferences traditionally employ is simply not designed for the way the human brain is wired to connect and learn. If you have 500+ people at your event and only one person is talking, 499+ perspectives are getting lost. No matter how many panels, keynote, or breakouts you cram into your event, the learning cannot be personalized for everyone.
Rather than the expert being on the stage, what if we invited the audience to be the experts of their own experience and engage with each other? That is where personalized learning and a more conscious conference begins.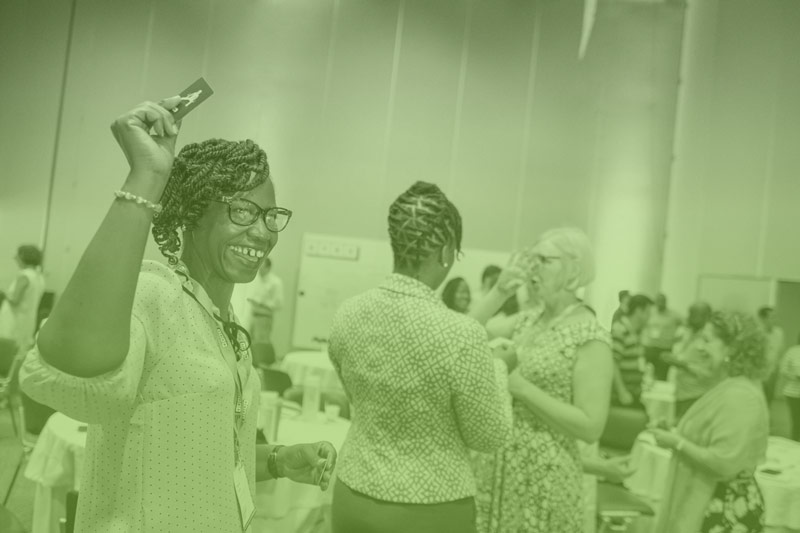 Start before it starts
Creating a world class conference experience begins long before your event date. To get people excited (and to make marketing your event easy as pie), we'll hook you up with a media kit, personalized messages, and value-packed video content long before showtime.
Kickoff with "connection before content"
Rather than starting with list of sponsors and logos, we lead powerful large-group exercises using our toolkit to invite people to connect quickly—and meaningfully. We'll help you design your event for contribution—not just consumption.
Finally, close your event powerfully.
We tend to remember what happens first and last most. Chad is known for leading some of the most memorable openings and impactful closings. 
Make your theme come alive!
"Meet for purpose—not just for time." We'll meet with you in advance to help weave your theme and purpose throughout your whole agenda.  Our keynotes and breakouts are all packed with the practical takeaways, tangible tools, and connections people flew in for.
Interested in Exploring Possibilities for Your Event?
Get in touch with us and we'll respond within 48 hours with pricing and availability.
What Event Organizers Have to Say About Chad's Impact
"Chad brought our audience engagement to new heights. The content he presented went hand in hand with the TED motto of 'Ideas Worth Spreading' and helped connect our attendees to have important, progressive conversations that otherwise would not have happened."
"Infusing the Conscious Capitalism conference off with sessions by Chad was just what we needed to set the tone for the rest of our event. He opened the hearts and minds of the participants to help them become more fully engaged"
When we think of those that have made a significant impact on our work, we think of Chad Littlefield. Connection before content! Put the we before me!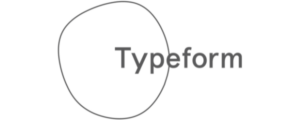 "Just the right balance between profound insights into our psychology and fun exercises. I can't think about better activity for such a large group, being fun and inspirational at the same time!"
What do you mean when you say "interactive" ? 
Create Community—Not Cliques
Great events build trust and connections between participants and our work with you comfortably accelerates that process
Stronger & More Cohesive Theme
We always work closely with you to go in the direction of your theme to make your event feel cohesive
Tangible Tools & Takeaways
This is key because attendees flew in for practical ideas that will make a difference—not hard-to-apply philosophy lessons
After facilitating thousands of events…
of surveyed participants felt a stronger stronger sense of connection, belonging, and trust in their conference community.
What People Say About Chad After the Event
"He was the best opening keynote I've hired in my 30+ year career."
"Your energy was both energizing and calming all at once. And I appreciated having you there to facilitate throughout."
"You brought so much excitement to the Annual Business Retreat with the BEST opening keynote I have ever experienced in 20+ years of attending!"
"You were magnificent! Best opening we have had."
"You have unusually strong presentation and facilitation skills that are enhanced by your use of extremely well-chosen words and expressions."
Interested in Exploring Possibilities for Your Event?
Get in touch with us and we'll respond within 48 hours with pricing and availability.