We! Connect Cards™ Activity Resource
Welcome to the home of We! Connect Cards. Below are a handful of video tutorials to help get you started creating meaningful experiences with your deck.
Request bulk pricing and special discounts for educators and events at hello@weand.me
And you are always welcome to use and share our free digital version of the cards at www.weconnectcards.com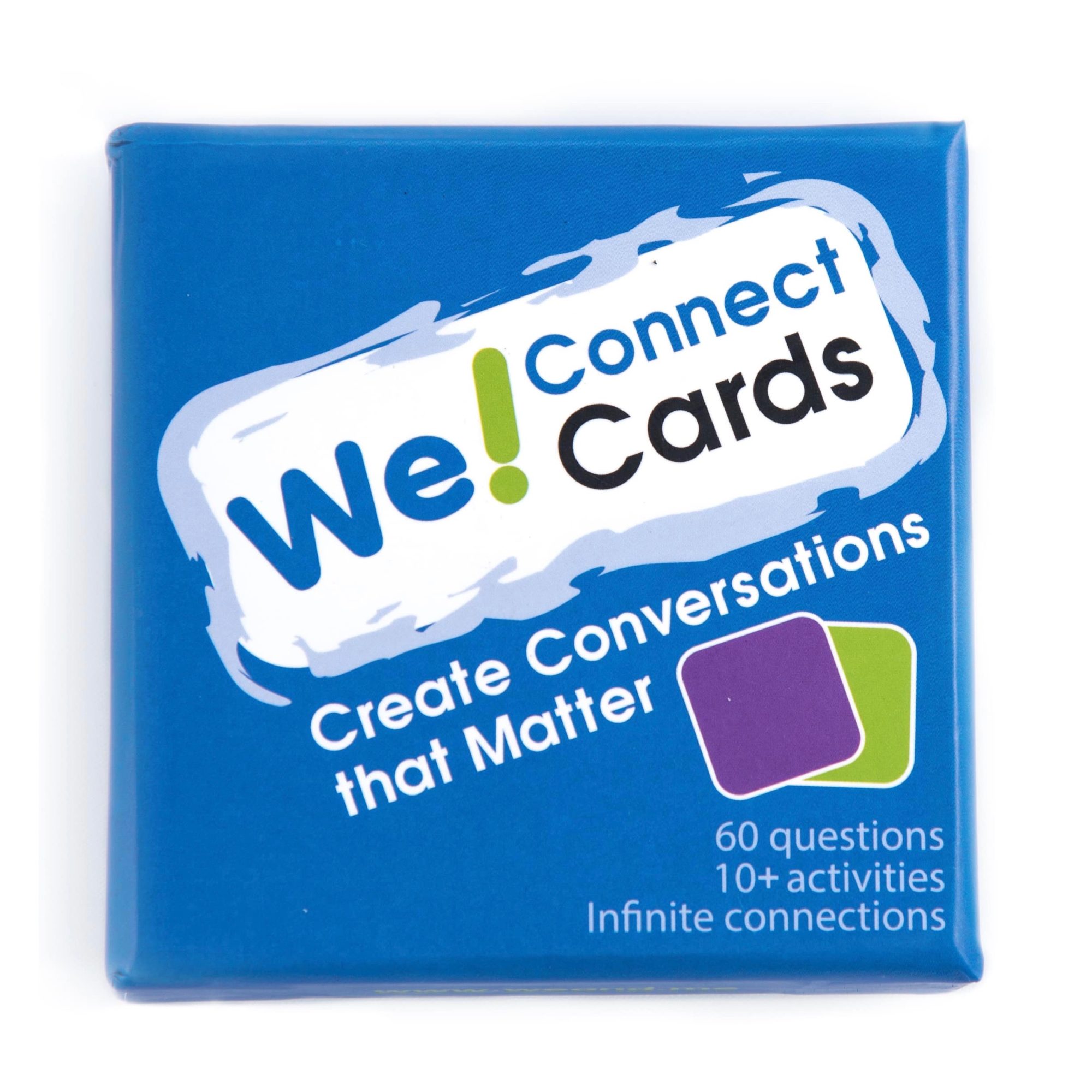 Online Icebreakers & Energizers
Use This to Warm Up Any Meeting
3 Simple Online Energizers And Icebreakers
12 of the Best Icebreaker Questions
Question Swap is easily our favorite in-person exercise for groups from 12 to 1,200+ people.
Watch Chad and Will, the creators of the deck, lead a Question Swap for 800 leaders during a Connected Conference interactive keynote. Take special note of some of the powerful framing that you may want to borrow and weave into your own facilitation style. 
Conversation Roulette is a perfect, high-energy exercise to warm up an established team or kickoff a brainstorming session.
Dialogue Data is one of Chad Littlefield's (creator of the deck) favorite add-on exercises for more analytical/skeptical groups.
Action Intro is a basic, low-key way to do introductions in a group. It's also a clever addition to a weekly or monthly standup meeting with your team. 
Poker Swap is an excellent, relaxed activity to jump start some deep conversations with people at the beginning of a gathering.
Freeze Action is an A+ energizer that uses the action side of the cards on the back of the questions. Fun, quick, and a powerful illustration.
Scratch and Find is a funky, creative exercise that capitalizes on the durable, textured card surface. Fun, but not right for all groups.
Me to We is about as introvert-friendly as you can possibly get with a group activity to facilitate "connection before content." 
Mirror Neurons is a simple, high-energy way to use the action side of the cards to spark laughter and get some blood pumping.  
Unofficial Starts can set the tone of your gathering. Getting people to engage in the beginning is essential for sustained participation. 
If you already have your deck of We! Connect Cards™, go connect! If not, you can find them in our
online store 
or at
amazon.com/we
Request bulk pricing and special discounts for educators at hello@weand.me
Want Chad to lead an in-person or virtual training for your organization? Get in touch!
We'll respond within 48 hours with pricing and availability.